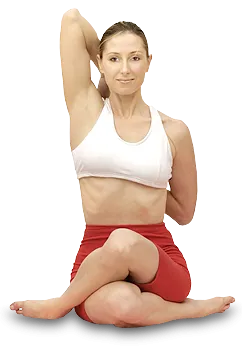 Unlike conventional medicine, which focuses on attempting to treat disease once it occurs, Anderson Chiropractic emphasizes improving your health in an effort to reduce the risk of pain and illness in the first place. Most people would rather be healthy and avoid illness, if they could. This is one of the main reasons for the big surge in the popularity of our wellness center.
For some, Anderson Chiropractic will take them back to a place that is cozy and familiar, offering a rediscovery of health and wellness that had been previously known but long lost. For others, the journey may offer a new center, one never before experienced.
People are recognizing the benefit of seeking an alternative to traditional medicine; one that will help them achieve and maintain optimal health. Please take the time to meet the doctor, team, and our wellness network dedicated to helping you achieve your wellness objectives. To fully understand the nature of your health we recommend you join our free website membership program. As a patient at Anderson Chiropractic we will personally tailor a wellness program specifically targeted to your wellness needs using the least invasive yet highly-effective techniques and services.
---
Welcome to Anderson Chiropractic
Your Wilder Chiropractor
For more information or to schedule an appointment with Dr. Anderson, call (802) 295-9360 today!
Dr. Donald Anderson is a chiropractor serving the Upper Valley. He and the rest of the team at Anderson Chiropractic are dedicated to chiropractic solutions to target your unique needs, whether you are suffering from back pain, neck pain, headaches, or even just plain old muscular tightness and tension. You may need pain relief after suffering an accident, experiencing an injury, or if you have a specific condition such as chronic back pain or a spinal condition; even if you just want to improve your overall health, Dr. Anderson can help you achieve your wellness goals! Please visit the testimonials page to see what our patients are saying about Dr. Anderson and getting regular chiropractic treatments.
At your first visit to Anderson Chiropractic, Dr. Anderson will explain the science behind how chiropractic care works, and give you a full evaluation to see if chiropractic care is right for you. If there is a good fit, we can develop a plan of chiropractic care that is specific to your condition and health goals.
If you have not been to a chiropractor before and want to find out more, please email us or call (802) 295-9360 to receive the answers to your questions from our experienced team. We also welcome referrals, so we invite you to share our chiropractic and wellness information with your friends and loved ones.
If you would like to stay informed about upcoming specials and articles about health and wellness, please subscribe to our bi-weekly newsletter, even if you are not a patient. Once you are subscribed, you will be able to explore our member wellness section and take advantage of our animated exercise videos, wellness articles, and other resources.
"Observational study found that low back pain patients receiving chiropractic care, which typically includes spinal manipulation, are more satisfied than those receiving medical care."
-New England Journal of Medicine
Dr. Donald Anderson
Wilder Chiropractor | Anderson Chiropractic | (802) 295-9360
PO Box 181, 2577 Hartford Ave.
Wilder, VT 05088