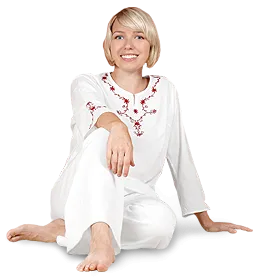 Welcome to the new patient center for Anderson Chiropractic!

We understand that arriving at a chiropractic office for the first time can be nerve racking. If you've never experienced chiropractic care before, you may not know what to expect when you come to our Wilder chiropractic office for the first time. Filling out paperwork, learning new faces, and getting to know your way around the office can be an overwhelming experience.
That's why at Anderson Chiropractic our aim is to remove any unnecessary stress or tension and make you feel comfortable during your visit with our chiropractor.
In this area of the website, you will be able to take care of the items necessary for your chiropractic visit prior to arriving, in the comfort of your own home. If you have any questions at any time, please don't hesitate to contact our Wilder chiropractic office at (802) 295-9360!
---
Chiropractor Services
Feel Better Faster
When you're not feeling well due to an accident, injury, long term pain or stress, your chiropractor and massage therapist can provide treatment to help you recover faster. Chiropractor treatment focuses solving on the underlying causes of your pain and suffering. Safe and pain-free, your chiropractor's treatment works with your body's innate ability to heal.
Chiropractic – Adjustments to the spine to restore or maintain health. Safe, pain-free and quick - most visits take less than 20 minutes. Anderson Chiropractic's specially trained to treat amateur and professional athletes, women's issues, infants and children. You will receive a custom treatment plan designed to help you achieve your health goals.
First Chiropractic Visit – Includes comprehensive neurological exam, orthopedic exam, x-rays, if needed, and comprehensive health history, in order to diagnose the underlying cause(s) of your pain and symptoms. Your chiropractor will use this information to prepare your custom wellness plan.
Second Chiropractic Visit – Review your neurological exam, orthopedic exam and x-rays with your chiropractor to see the underlying causes of your condition. Review your custom wellness plan then be adjusted by your chiropractor. Your treatment may include heat or ice treatment and "massage" on a traction table.
Follow-Up Chiropractor Visits – Receive chiropractic adjustments and review your progress with your chiropractor. Your wellness plan will be updated as needed.
Several Easy Payment Options
A variety of payment options are available including medical insurance, car insurance, workers comp insurance, Medicare, Medicaid, cash, Visa, MasterCard, Care Credit, and checks. We accept virtually every insurance plan. Please ask the receptionist for more information.
What can a chiropractor treat?
Conservative chiropractic care encompasses a regular treatment plan of adjustments aimed at helping to relieve pain and discomfort. Conditions that can be treated through chiropractic care include:
Headaches/Migraines
Pregnancy Pains
Sinus Problems
Neck Pain
Back Pain
Joint Pain(Ankle, Shoulder, Elbow,Wrist, Hip, Knee)
Asthma/Allergies
Incontinence
Sciatica
Carpal Tunnel Syndrome
Whiplash
Sprains/Strains
Arthritis
Disc Herniations
Stress/Fatigue
plus many more ailments.
Anderson Chiropractic accepts most insurance plans and offers special plans for patients without insurance. New patients receive a free initial consultation, with no obligation, to determine if chiropractic care is the best treatment option for your ailment or condition.